One of the best ways to celebrate Mother's Day is with a classic Afternoon Tea. It's fun, relaxed, fancy and everyone still leaves having enjoyed a delicious meal. During the pandemic, dining out was not an option so we brought the Afternoon Tea home and this is how we DIY'd a lovely setup.
The Decor
For decor, think florals, pastels and light and the best place to start, is with crockery you already have in the house.
Lay out a light-coloured table cloth
Dig into your family's kitchen cupboards for those china tea sets, fancy plates and dainty utensils.
Lay a seat out for each person, and if you have time, make individual place names using scrap paper, a nice pen and some fancy writing.
Floral napkins at this point will add to the theme.
Finish off with some fairy lights or battery-operated candles over the table and a nice bunch of flowers in the centre.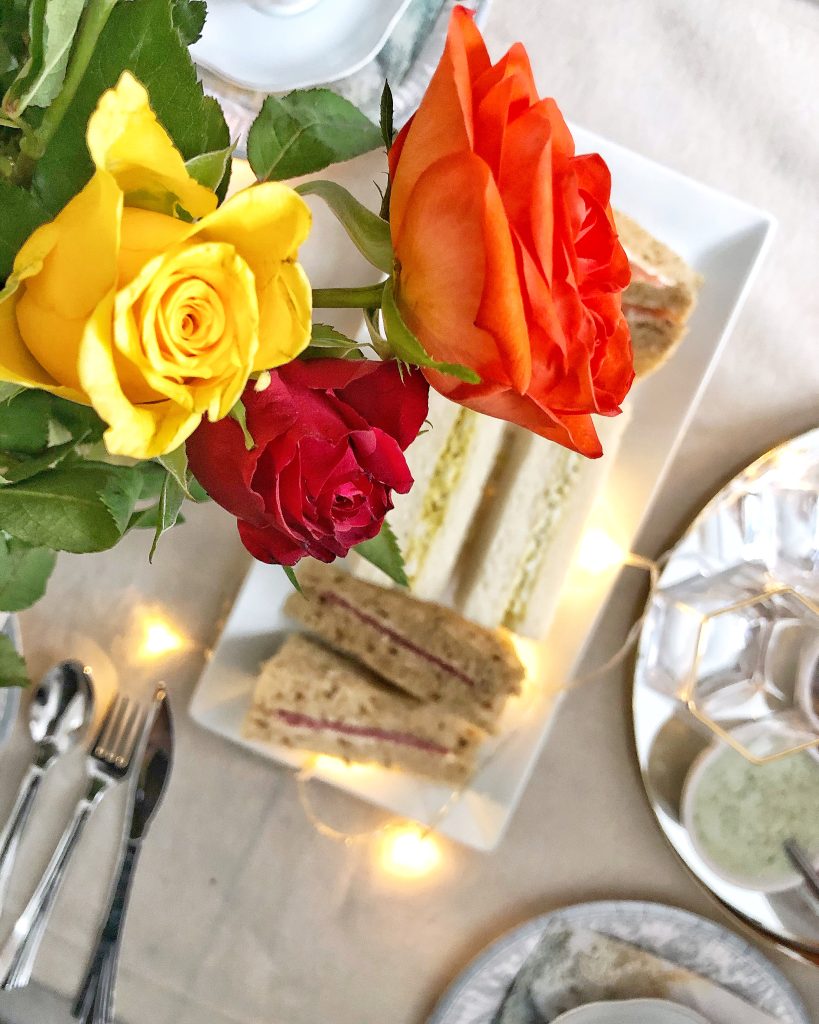 The Food
This is where you will have to pick what your family enjoy best. If it is an afternoon tea you are looking for, enquire at the restaurant you know your mother enjoys for home delivery. We opted for a mix of Desi and English Afternoon Tea from Pearl's Restaurant in Bradford who can always be counted on for quality. We displayed the contents on a mix of cake and afternoon tea stands.
If you want to get creative, an alternative is to make the food yourself and for a basic afternoon tea, you will need the following:
Sandwiches
2-3 savoury finger-foods options. Think pasties, pastries, samosas etc
Scones with jam and clotted cream. (Homemade or supermarket fix)
2-3 bite-sized, sweet treats. We find that M&S do ones that are perfect for afternoon tea.
Tea, of course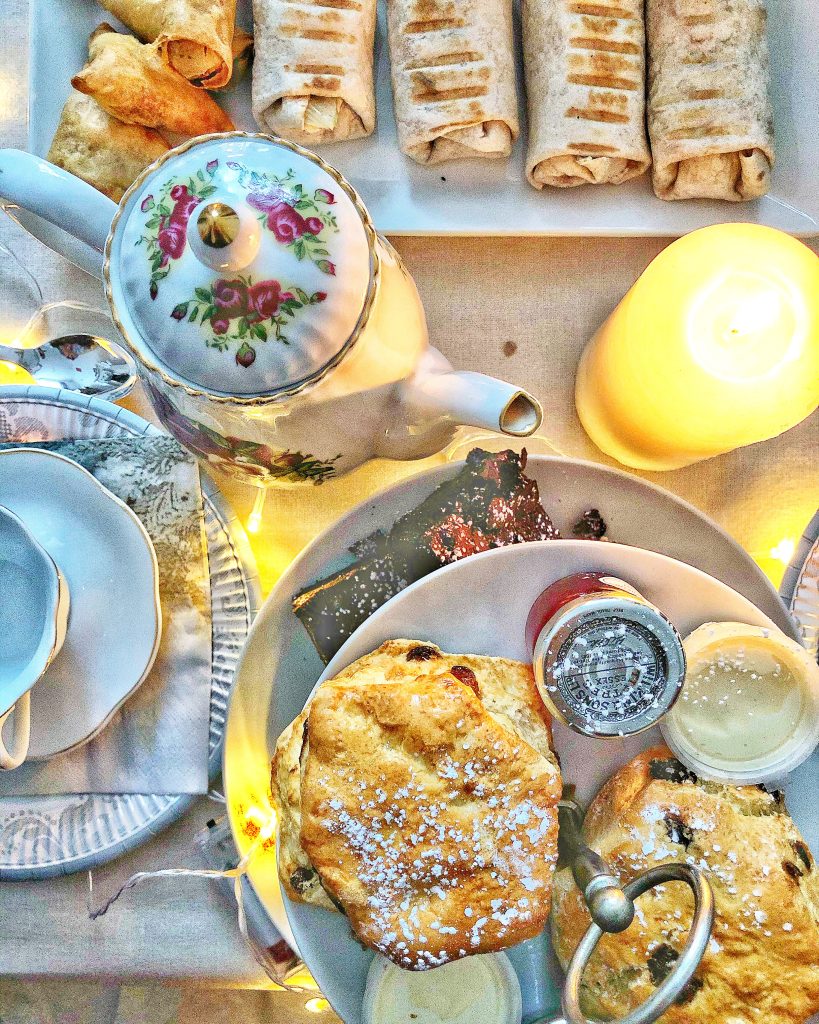 You might also be interested in…
Please follow and like us: