The Peak District is a stunning area that extends into beautiful English counties such as Yorkshire, Derbyshire, and Lancashire. In recent years, the Halal food scene has increased and with a fully Halal bed and breakfast and multiple vegetarian cafes, it has become much more accessible for Muslim travellers. Now, there is no worry of having to pack ready-cooked dishes from home to enjoy a relaxed, hassle-free adventure in the Peaks.
The Peak District Halal food guide must start with Millie's Hayfield, a 'Tearoom, chocolatier and B&B in the village of Hayfield, Peak District.' Millie's is owned by Kiya, a resident of Batley who set up the place just before the pandemic. The tearoom offers Halal breakfast, lunch and dinner in a quaint, rustic setting that blends seamlessly into the surroundings. Alongside this, customers can also treat themselves to all thing's chocolate and teatime: handcrafted, luxury chocolates can be purchased in exotic flavours including Ras Malai, Mango & Rose and Pumpkin Spice Latte and Ruby hot chocolates made with real chocolate are perfect for warming up after a cold hike. Their fresh scones are also some of the best we've ever had. In line with the chocolatier theme, Millie's also provides private, chocolate-making classes at their tearoom. To read more about Millie's afternoon tea menu, check out this post.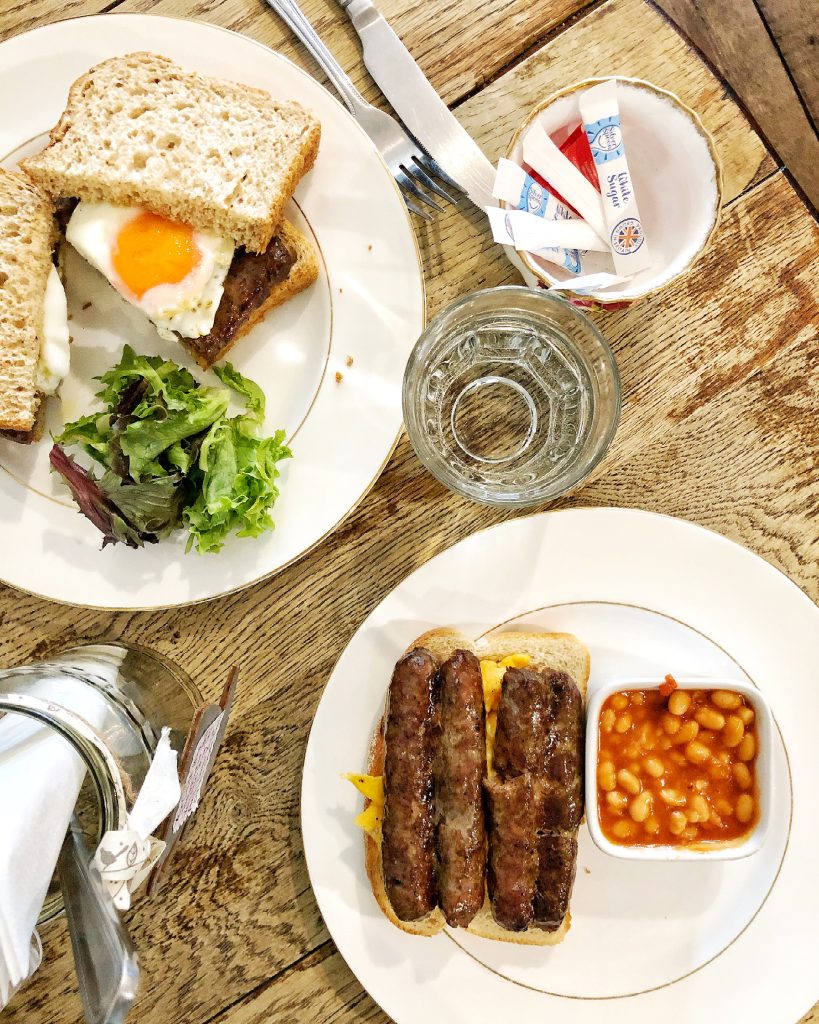 Not far from Millies, in the picturesque town of New Mills is Door 34, an independent, café that has a menu full of vegetarian and vegan options. Their dishes are seasonal and include hearty soups of the day, sandwiches filled with fresh, flavourful ingredients such as roasted pepper hummus and bowls of fruit. Their dessert bar is drool worthy and brownies, cakes and sweet loaves paired with hot drinks they have to offer make it a café worth visiting. The cosy interior is so inviting and makes it a perfect pit stop whilst exploring the Peak District.
If your explorations take you further into Buxton, vegetarian café The Herb Garden is one to put on your list. The café is an absolute gem in the town centre and visitors are treated to an array of homemade food and cakes, including hummus salad bowls, vegetarian quiches and pies, classic Victoria Sponges for dessert and more seasonal offerings such as gingerbread cakes during the autumn months. Like other independent cafés in the Peaks, The Herb Garden is quaint, cosy and welcoming to all.
You Might Also Be Interested In…
Please follow and like us: