Who doesn't love a good stack of pancakes for brunch, lunch, tea and everything in between? Here, I've rounded up some of the best places to try unique styles of pancakes in London, and with both sweet and savoury options there is something here for everyone.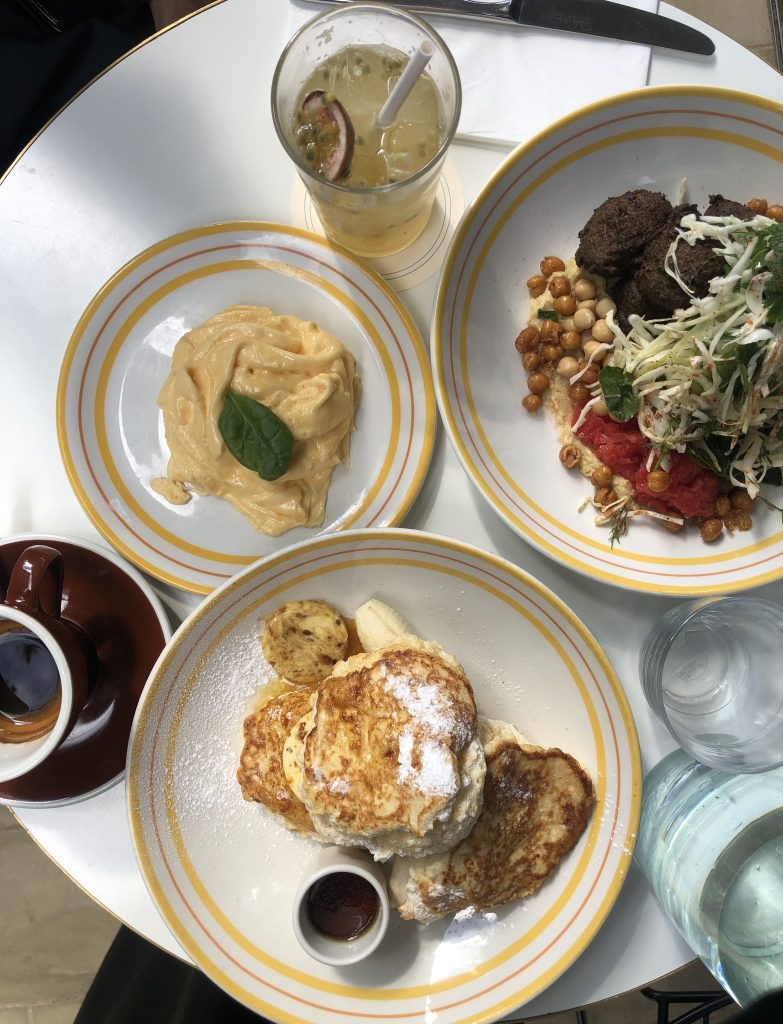 For savoury pancakes, the spinach and cheese dish at Half Cup is certainly worth a try. Think a stack of fluffy, green pancakes, sandwiched with melted cheese and topped with a fried egg, avocado, rocket leaves and a chilli lime butter. They also had a tang of lemon which rounded off the flavours so well. It's healthy, but there is no scrimping on taste.
Fuwa Fuwa literally means 'fluffy fluffy' and at London's first place for Japanese Souffle Pancakes, the menu certainly lives up to its namesake. Japanese pancakes are made with whipped egg whites which gives them a really airy quality and texture. (Fun fact: they have adopted an 'open kitchen' concept so customers can watch as their orders are made.) At Fuwa Fuwa, the toppings these pancakes are served with are as legendary too, and with a range of choices to choose from including tiramisu, crème BRÛLÉE and matcha and red bean, you'll be spoilt for choice.
Granger & Co is an Australian brand that has done well since it launched in London: there are now 4 locations dotted across the city. We were impressed by our brunch overall but the ricotta 'hotcakes' served with honeycomb and bananas definitely blew us away. They were incredibly fluffy and the overall combinations of flavours, whilst simple, was utterly divine.
The Ivy is a London classic and their buttermilk pancakes even more so. A stack of the finest are served with a topping of berries, Greek yoghurt, lemon balm and a warm strawberry sauce. The dish is as aesthetic as the location and makes a pretty good breakfast option.
You can't have a London pancake list without mentioning the café that serves ONLY pancakes, can you? Savoury, sweet, Dutch, buttermilk: you name it, they have it. One of their USPs is that their batters are made fresh every day, using the freshest ingredients. With pancake toppings including, American, Turkish and Pear Caramel (divine!) their variety is accessible to vegetarian and pescatarian diets.
You Might Also Be Interested In…
Please follow and like us: