On a relaxed weekend, or even a calm weekday, sometimes a breakfast that's already been prepared for you is the best idea and in Dewsbury and Batley, the Halal breakfast/brunch options are really stepping up their game. There are a handful to choose from, and with homemade sausages, the finest quality ingredients and good value for money, the options are plenty. Some titles are hyper-linked and will take you directly to the AHFJ Instagram page for a detailed review.
Brew Coffeehouse and Brunch Bar
One (if not the) first place in this area to have a dedicated brunch menu full of incredible quality produce. Their home baked breads, sausages and distinctive options bring a new flavour to town and it is worth a visit. Some of their more 'unique' dishes include Dhal baked eggs, Full Canadian and Pulled Beef Benedict
AHFJ Top Picks: French toast, dhal baked eggs and Desi Breakfast
BrgrBro (HMC)
Although Brgr Bro specialise in sliders, their menu also has a few all-day breakfast choices such as fluffy pancakes, mighty breakfast bun and egg bun
Chaiiwala
Chaiiwala are famous and at the Batley branch, classic Desi options are available for eat-in and take out All-Day breakfast and some of their menu includes Aloo Paratha, Halwa Puri and Sweet Bombay Toast.
AHFJ Top Picks: Desi breakfast, Lotus paratha roll.
Coco Lounge
an understated cafe/restaurant in Dewsbury Town. Their brunch options have a mix of options ranging from a Full English Breakfasts to Desi Omelette Roll
AHFJ Top Picks: Banana and Salted Caramel French Toast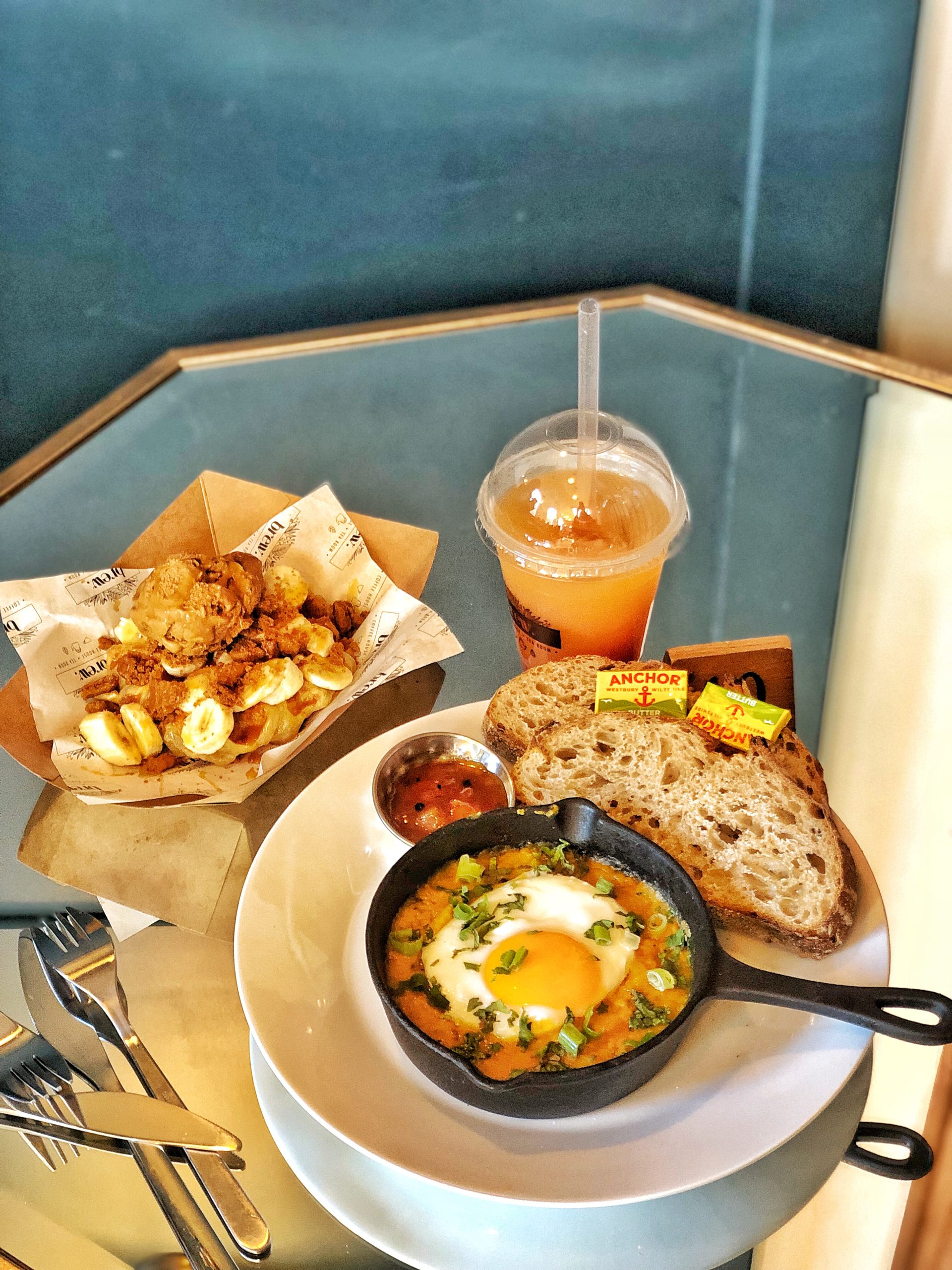 Drip Burger (HMC)
Drip Burger operate a take-out only menu and have recently introduced breakfast to this. Some of the members of the AHFJ team have tried it and rated it highly. It's ideal for when you want a ready-made meal in the comfort of your own home and with options such as Full English, Desi Nashta and Breakfast Bun, there is something there for everyone.
AHFJ Top Picks: Full English
Elite Cafe and Patisserie
Instagramm-able interior with a menu that brings a middle-eastern vibe to Yorkshire. You can choose from a range of savoury and sweet hot dishes, as well as bakalva, freshly made cakes and flavoured lattes.
AHFJ Top Picks: Tiramisu French Toast
Istanbul Bakery
What started off as a take-away-style bakery serving freshly made Turkish bread and naans, has now extended into a fully fledged restaurant serving traditional Turkish breakfast from early morning. Here, you can wash down dishes such as Borek, Cilbir and a full Turkish breakfast with a hot cup of fresh mint tea.
Strada Cafe
Located in Heckmondwike, technically it's not a part of the Dewsbury/Batley area, but within the vicinity and certainly deserves a mention. Their products are created in-store and of the best quality. The love and passion gone into their menu is evident and the atmosphere is very welcoming and friendly too. Their specialities include organic,locally-sourced coffees, handmade bread and home baked cakes.
AHFJ Top Picks: Strada special, French Toast and Hot Chocolate
Sapphire Cafe
Located in Batley Plaza, they have an extensive breakfast/brunch menu serving all your classics in a pretty pink setting. Their hummus, french toast and poached eggs are noteworthy.
AHFJ Top Picks: nutella french toast.
YaadGaar
YaadGaar is a no-fuss, no-frills place which is hugely popular with the locals. Here, you can try their full English and Desi breakfasts, or try something from their fresh pastry oven.
AHFJ Top Picks: Full English, Pizza Pastry, Baklava.
Don't forget to follow us on Instagram for all the latest updates.
You Might Also Be Interested In…
Please follow and like us: