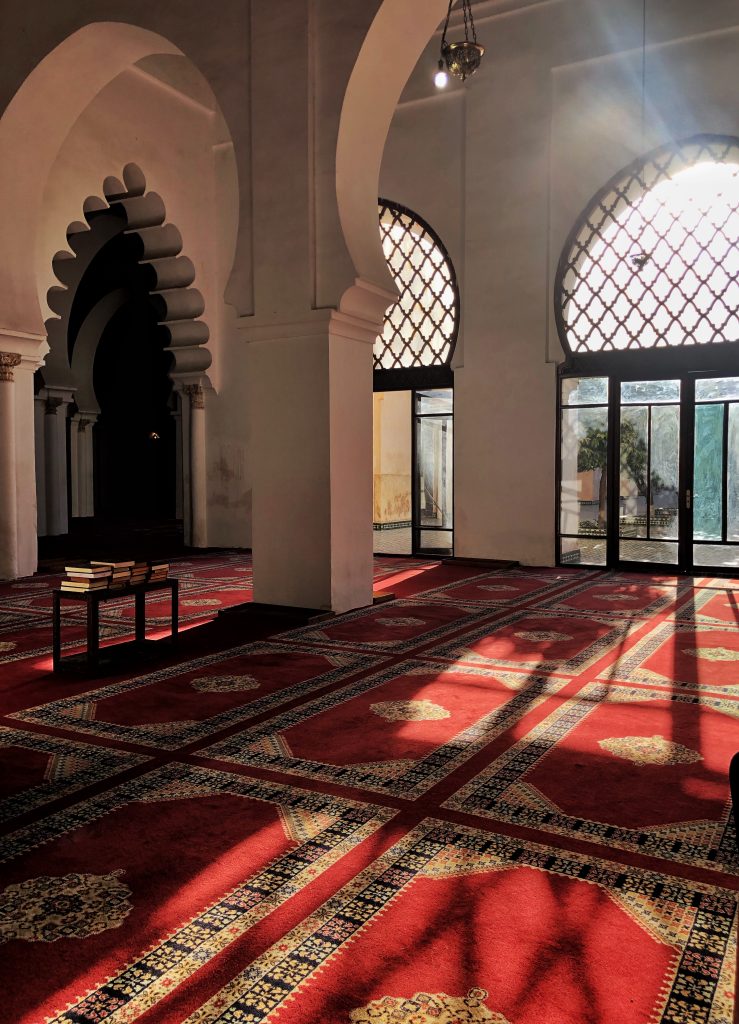 This post comes as a result of interesting conversation that took place over on our Instagram stories with our followers, where some expressed their frustration at seeing the same holiday destinations all over social media and the lack of inspiration to explore more of the world. On the other hand, those who opt to repeatedly visit the same cities and countries year in, year out, also had a reasonable argument: these places are extremely halal-friendly due to the wide availability of halal food and mosques, and perhaps most importantly, looking and dressing visibly Muslim is still comfortable, thus making the getaway actually feel like a relaxed holiday. Why would they trade that for cities and countries that don't offer the same?
In this post, we decided to create a list of beautiful countries and cities that provide these same facilities and with the luxury aspect, so they are family-friendly and perfect holiday destinations for the Muslim traveller. Whilst the list is by no means exhaustive, it is definitely a good place to start planning your next holiday.
Barbados
Barbados may be a small island, but it is home to some of the most stunning beaches and resorts in the world. There's a reason A-Listers have holiday homes: it's sunny all year round and family-friendly activities are offered in abundance. There are claims that Muslims were living in Barbados as early as the 1600's and records show that the first known Muslims arrived in the city in 1913. Shortly after, large groups of West Indians migrated to the island and made it home, and today, third and fourth generations of Muslim Bajans are growing up on the island. As a result of this, there are mosques and Islamic schools dotted across the island, and of course, plenty of halal food options available for the Muslim traveller.
Bosnia and Herzegovina
Its unfortunate past and the treatment of the Muslims is often the story B&H is remembered by, but nothing can take away from the stunning, natural beauty that covers the country. It is steeped in history and cultures: the locals are friendly and each one of them, from the taxi river to the store owner, will have a story to tell. Being a Muslim country, Halal food is easily accessible in the form of both traditional dishes and basic sandwiches/pizzas for those who might be a little more fussy. If you're a fan of coffee and board games, you will fit in just fine here as quaint shops are filled with elderly locals sipping coffee whilst planning their next chess move. Whilst B&H holds onto its traditional routes, there are plenty of modern hotels that provide a comfortable and luxurious experience which won't take away from the holiday feeling.
Aqaba, Jordan
When you hear of Jordan, the most commonly visited area is the city centre Amman. And whilst Amman in itself is worth a visit, our focus today is on the area of Aqaba, the only coastal city in the country. It is located next to the famous sites of Wadi Rum and Petra and is home to luxury resorts like the Movenpick, sandy beaches and of course, an abundance of halal food for the visitors. Whether you're a family, solo traveller, couple or a group of friends, you will have access to an incredible amount of Muslim-friendly activities such as snorkelling, museum visits and beach walks.
Beirut, Lebanon
Lebanon might not be the first place you think of when planning a family-friendly holiday, but don't strike it off your list. Beirut, the capital of Lebanon, is extremely tourist friendly. There are resorts and beautiful, sandy beaches with crystal blue waters waiting for travellers who are yearning for a relaxed holiday. Around the city, there is an aquarium and even an indoor theme park that parallels KidZania to keep the kids occupied. Being a Muslim country, sourcing Halal food and mosques to pray in is not an issue in Lebanon and rounds it off as an extremely worthy destination for Muslim tourists.
South Africa
Does South Africa need much justification as a Halal holiday destination? The country is famous for its natural beauty and whatever holiday theme you are aiming for, South Africa will be sure to provide. The most Muslim-populated areas in South Africa are Cape Town – the capital of SA – Durban, Port Elizabeth, East London, Kimberley, Pretoria and Johannesburg. Mosques are a plenty, halal food is available in abundance and of course, there are a host of activities to do including beach trips and city tours. One of the most famous safaris – the Kruger Park Safari – can be undertaken from Johannesburg. Unfair stereotypes might colour your perception of South Africa, but from all the experiences I've personally heard from families and couples who have travelled to the country, it is a place worth a place on your bucket list.
You Might Also Be Interested In…
Please follow and like us: