With its abundance of Halal food, rich Islamic history and large Muslim population, Lisbon is perhaps one of the most Muslim-friendly European destinations. Combine this with the hot summers and it easily becomes an ideal location for a city break. We spent 3.5 days in Lisbon during the summer of 2019 and loved every minute of it. Here, we've put together a detailed guide on how to spend 4 days in the city and make the most of every second.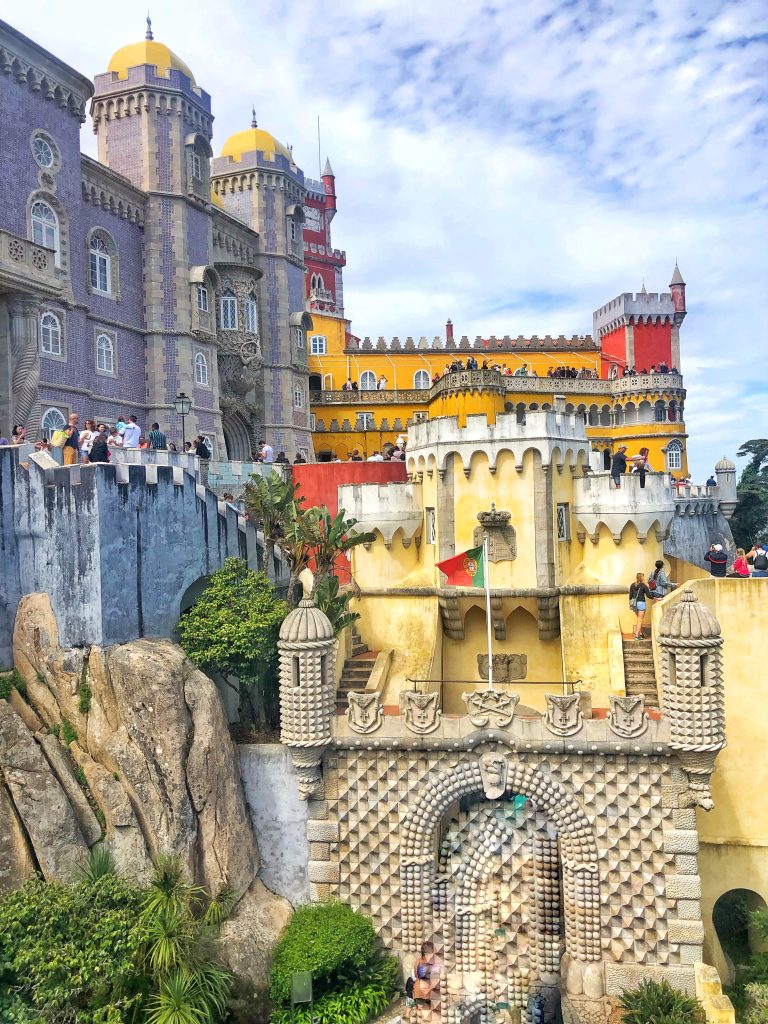 Getting There
Direct flights from both major and small airports in the UK fly directly in and out of Lisbon and if you are flexible on dates and times, you might even be able to get there for as little as £15 on certain Ryan Air flights. The main airport in Lisbon is Humberto Delgado Airport, also known simply as Lisbon Airport or Portela Airport.
The quickest and cheapest way to then get from the airport to the city centre is via bus. Depending on where your accommodation is located, you can check the Rome2rRio site for the latest updates on what bus to get and what times they run.
If you want more comfort and ease, then a taxi from the taxi stands at the airport is also an option. Alternatively, hotel transfers are always a guarantee and completely hassle-free.
Where To Stay
Despite Lisbon having a large Muslim population, this area (Odivelas) is located a fine distance from the city centre. After doing much research and spending some time in the different areas, we found that Avenida da Liberdade is perhaps the most Muslim-friendly. It is the upscale part of the city, with high-end shops and cafe's dotted along the street and at night, it is very calm and quiet. Certain parts of the city are known to come alive at night but we found very little of this on Avenida. They have 5-star hotels such as Sofitel Lisbon Liberdade and Tivoli Avenida Liberdade as well as more budget-friendly options like Holiday Inn.
Avenida da Liberdade is also home to one of the cities main metro station and at the end of the street you'll find the main train station: Rossio. This is the station visitors use to get to the beautiful Sintra.
What To Do
Lisbon is not short of activities that allow you to explore culture, history and art. One of the best places to start is by purchasing a Lisboa card, a 3-in-1 transport card, museum pass and discount card. They are available in 24/48/72 hour options so depending on the length of your stay in the city, choose the one most appropriate. Some of the benefits of the card include free entry into some of Lisbon's best museums and attractions and unlimited free travel by bus, metro, tram and elevadores (lifts). This also includes a train fare to Sintra and Cascais.
The card is pre-ordered online via the official website and is valid for a full calendar year after its purchase date (just in case you need to postpone your trip), and is only validated upon its first use. Once you get to the city, you can exchange the email voucher for the physical card at any of the exchange offices located at the Lisboa Welcome Center (conveniently, this is on Avenida da Liberdade), Foz Palace and of course Lisboa Airport. Locations marked with an asterisk below are included in the Lisboa Card, either completely free or heavily discounted.
Day 1: Settling In
Day 2: Belem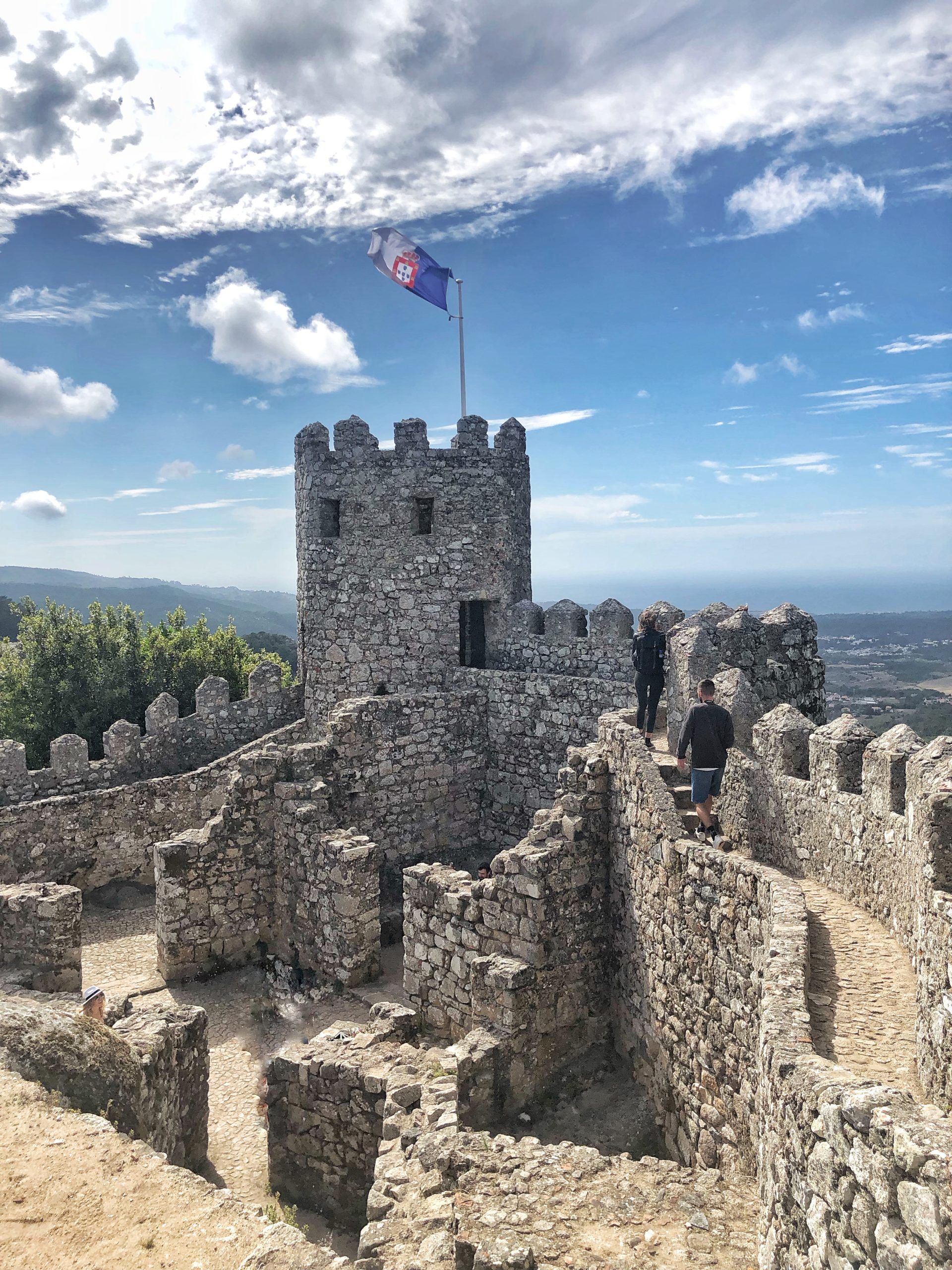 Day 3: Sintra
Day 4: Central Lisbon
Getting Around
The public transport system in Lisbon is extremely efficient and easy to use. Your best friend will be the underground metro and as mentioned above, the Lisboa Card comes with unlimited free travel on bus, tram and metro. This means there is no worry of topping up or paying additional amounts for transport. Simply tap your Lisboa cards in and out of the stations and be on your way.
Our AHFJ advice would be to download the Moovit app: it gives you live updates of what platform to wait at, when the next tube is arriving and the quickest route options to your next destination.
To get to Sintra, you can catch a direct, 40-minute train from Rossio station. Once you reach the city, catch the 434 or 516 bus from the main road outside the station and it'll take you up to the palace. Alternatively, you can complete the 1.75hr upward hike through the woodlands!
Where To Eat
Halal food is widely available in Lisbon and of course, a visit to the city isn't complete without trying as many Pasteis De Nata – their famous custard tarts – as possible. Luckily for you, we've compiled a detailed Halal Food Guide to Lisbon with all your breakfast, lunch, dinner and dessert options.
You Might Also Be Interested In…
Please follow and like us: